On February 2, 1999, Digital West was born when founder Tim Williams turned up his first T1 line and went live using just a few servers in a closet.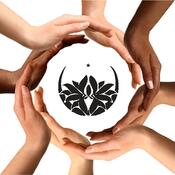 To celebrate our 16th birthday, we've decided to give out a gift of our own: Metro Fiber Internet services to our longstanding customer and friends at the Women's Shelter Program of San Luis Obispo County.
Digital West has made giving back to non-profits in the community an essential aspect of our company since day one. We couldn't be more excited to provide outstanding Internet services to the Women's Shelter to assist them as they grow and serve families throughout the County.The Women's Shelter recently marked the milestone of 35 years in business, providing hope and healing to victims of domestic violence and child abuse. They provide a 24-hour crisis hotline as well as counseling and support services alongside their emergency shelter. One key concept that the Women's Shelter Program emphasizes to their staff is cultural competency, which focuses on offering equal support and respect to each person regardless of belief systems, sexual orientation, race, age, cultural background and ability/disability status.
Their website provides excellent information about domestic violence and where to go to seek out help. Thank you Women's Shelter for your commitment to this community and the hope you have inspired for the past 35 years!
If you'd like to learn more about Digital West or the services we provide, visit our website today!