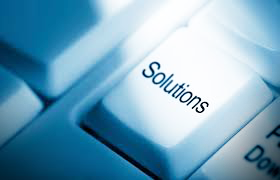 We understand the special challenges of health and wellness organizations, especially your need to attract new clients, retain existing ones and deliver great programming, all while juggling dozens of schedules, personnel and facilities. The industry is undergoing a major shift as new providers drive down the cost of membership. To remain competitive, you've got to find innovative ways to cut costs, and deploying new technologies is usually a significant part of that strategy. Digital West has worked with some of the largest fitness providers in the US, and we've put together a suite of technology services that will reduce your costs, "wow" your customers and grow your ROI.
Tech Trends in Wellness
Internet & Wifi. Between the hundreds of clients coming through your doors who demand wifi and the volume of data you generate, you need r
eliable Internet connectivity. We provide you with a minimum of 50 Mbs up and down of pure fiber optic speed!
Mobile Apps. Whether you want your clients to hear your tv audio on their phones, track their fitness progress, or even find your classes, we've got apps for that!