The Santa Maria Valley Chamber of Commerce, Visitors Bureau, and Economic Development Commission elected its new board members for the 2018-2019 fiscal year which begins July 1, 2018.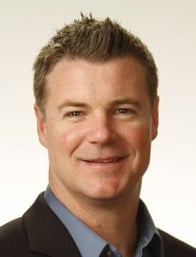 The Chamber of Commerce, Visitors Bureau and Economic Development Commission are led by a unified Board of Directors, made up of senior executives from member companies and partner organizations. The Board's goal is to provide strategic and policy guidance to ensure the Chamber's program of work serves the best interest of its members and the Santa Maria Valley community.
Just recently, Digital West joined the Santa Maria Valley Chamber of Commerce (SMCVV). Founder and CEO Tim Williams was elected one of four new board members, along with Ron Cossa who is a Risk Advisor with Tolman & Wiker Insurance Agency; David LeRoy, who is the General Manager of Toyota of Santa Maria; and Laura Tamura, who is President and Principal Planner of Urban Planning Concepts, Inc.
In its press release welcoming the newly elected board members, the SMVCC wrote: Tim is a customer-focused business leader with an entrepreneurial vision for tech growth. Having spent over 20-years connecting businesses to their customers through Internet connectivity, voice, and cloud services, he is always excited to help businesses navigate the continually growing technology landscape.
Tim actively serves on many non-profit boards, and lives in both Santa Maria and San Luis Obispo with his wife Merrie and daughter Shelbie.
"Our community, the largest in the region, has the greatest business growth potential in a post-Diablo Canyon environment," Williams said. "I'm excited to be among the thought leaders to help navigate the road ahead." Williams says his experience in the tech industry will bring a unique perspective to the Board. "Digital West's expansion throughout the Tri-Counties has allowed me to help the growing technology sectors in Northern SB and SLO Counties," he said. "I hope to bring an entrepreneurial view with a technology focus to the Board, as well as past experience on Chamber Boards. I'm looking forward to rolling my sleeves up with this Board!"
Glenn Morris, President/CEO of the Santa Maria Valley Chamber of Commerce said, "Many important issues will be addressed by the Board of Directors, and we greatly appreciate the willingness of our business community leaders to step forward and serve in a leadership role within our organization."
A full list of the current Chamber Board of Directors can be found on the SMVCC site and will be updated soon to reflect new board members.