A Service Level Agreement (SLA) is a written contract between a service provider and end user that lays out specifically the cost, performance and timeframes that the provider will deliver to the consumer. Most data centers will have some sort of SLA describing what you can expect from their NOC, tech support, cloud computing or colocation services. SLAs spell out service requirements such as: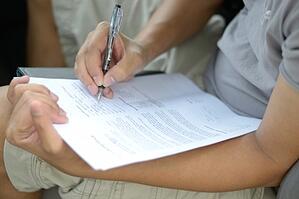 Uptime

– this could be equipment, software, services or connectivity

Response time

– how long it takes for your provider to respond to different types of support requests

Resolution time

– most SLAs will not guarantee resolutions times as the most severe problems can take the longest to fix

What's excluded

– under what scenarios are there exceptions, for example delays due to ordering parts

Customer responsibilities

– for example, keeping software licenses up to date or following security standards

Provider responsibilities

– for example, deploying patches and updates, replacement of in-warranty hardware
When you sign a SLA, you put your faith in the belief that your vendor will deliver the promised services. But what happens when the agreed upon terms are not being met? Or even worse, what if you have no way of knowing whether or not the firm is upholding its promises? As a business owner, the last thing you want is to be paying for services that do not meet your expectations or requirements.
The good news is that there are tools that will track SLA requirements. Monitoring tools such as SolarWinds (that's what Digital West uses in our Network Operations Center) can access detailed SLA metrics of any service provider that your company uses. For example, the Service Level Agreement for Digital West's Metro Fiber Internet defines the expected NOC response time to repair as well as the repercussions of a failure-to-meet scenario. Monitoring tools are able to track down the specific aspects of each vendor's SLA.
The one catch is having a staff member not only track the vendor activity but then act to remediate any unmet promises. If you outsource your network monitoring and management to Digital West, you can rest assured that we will proactively request on a monthly basis any billing adjustments that need to be made from your vendor for the services monitored. To keep your vendors honest and get the service you've been paying for, SLA Monitoring and Management is a must.