Meet Dave and Billy. Dave is the Project Manager for Metro Fiber, while Billy is in charge of Field Operations. But around here we just like to call them the "Metro Fiber guys." They're the experts in cutting, splicing, and laying fiber in the ground as well as managing and expanding the fiber route around San Luis Obispo. With the new contract created with the City of San Luis Obispo to give Digital West access to the city's conduit for the purpose of adding fiber access to downtown, Dave and Billy will certainly have their work cut out for them.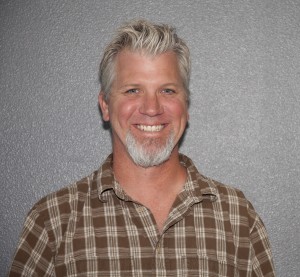 Billy Binns
Billy is the comedian of the Digital West crew. Recognized for always having his Tasmanian Devil coffee mug in hand, Billy knows how to light up the office. At work, he is the Field Operations Technician, which entails working with current and prospective customers to ensure proper installation and operation of our Metro Fiber to their office building as well as performing site surveys and designing the ever-changing fiber route.
Outside of the office, Billy loves to build things and work on his land off of Highway 227. Before coming on board with Digital West in 2010, he worked as a designer/production manager for several sign companies for over 20 years. His wife Nancy and he have been married for 19 years, and they have a 9 year old daughter named Josie.
Billy was born in Ojai and lived in Ventura for 39 years, where he met both his wife Nancy and became friends with Tim Williams, Digital West's CEO/Founder. Thanks for all the work you do, Billy!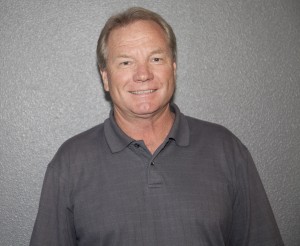 David Hamilton
Dave spends a majority of his time at Digital West out in the field working with contractors and current Metro Fiber customers. As the Metro Fiber Project Manager, Dave has been researching and testing new Bi-Directional Fiber Technologies and overseeing the planning and development of our fiber build throughout the city of San Luis Obispo. He has been with Digital West for about three years now.
Dave has always lived near the ocean and loves to surf. He grew up in Newport Beach before attending UCSB and stayed in Santa Barbara for 15 years. Dave and his wife Maryalice have two daughters—Erica and Natalie—as well as four cats and a dog.
Dave loves trying new things and is especially talented on the BBQ grill. Ask him about his Latin or Asian food concoctions that he likes to mix up! We're so lucky to have you around, Dave!