Softec is a San Luis Obispo and Northern Santa Barbara County based non-profit with a mission to advance business formation and growth in the technology sector, and Digital West is a proud sponsor of this group. Softec was founded in 1994 under the principle of connecting resources, people, and ideas in the tech trade and has consistently followed through with this mission over 20 years later. Softec puts on several events each month, including open houses of different local companies, participation in startup and robotics events, and speaking seminars like last month's "Women in Technology." Check out their website for more info.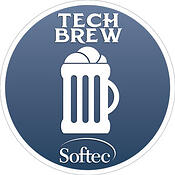 One of their popular recurring events is a meet-up called "Tech Brew" that happens once a month at Pappy McGregor's - 1865 Monterey Street - to gather the SLO tech community together and share new stories and business ideas. This month's meeting is Monday, March 9th from 5-7pm and the topic is "Preparing Your Business for Venture Capital." Maybe some of us at Digital West will see you there!
Softec is one of dozens of San Luis Obispo non-profits that Digital West supports by providing complimentary website hosting and tech support. Learn more about these local non-profits at www.digitalwest.com/community.