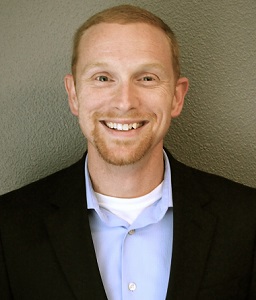 On Friday, September 26, the Pacific Coast Business Times revealed their 2014 list of top 40 up-and-coming business leaders under the age of 40. Among the honorees is Ron Brown, Director of Operations at Digital West Networks. The list includes both male and female entrepreneurs, community leaders, business owners, and more from Ventura, Santa Barbara, and San Luis Obispo Counties.
Brown received the award based not only on his significant contributions to the engineering team at Digital West, but also for his previous work and charitable support for the community. Brown started his career in the mergers and acquisitions world, where he stepped in to failing businesses, helping bring them back to life. He used these skills next at Mainstream Energy, guiding the IT team to support one of the fastest growing solar energy companies in the country.
As the Director of Operations at Digital West, Ron Brown manages a team of twelve engineering and IT staff. His responsibilities include helping companies plan and implement their IT infrastructure, managing Digital West data centers and network monitoring systems, evaluating risk and ensuring security compliance, and providing outstanding customer service.
Passionate about his community, Brown is an active board member of the Lucia Mar Foundation for Innovation, which works to enhance student technology skills. He is actively engaged in building awareness and doing fundraising for childhood cancer research, through organizations such as Lemonade and Love for Sam and the American Cancer Society. He also supports World Vision by participating in various long distance runs and gives back through "Hackers for Charity," a non-profit that provides food, equipment, job training and computer education to the world's poor.
By age 19, Brown accomplished three amazing feats: he married his high school sweetheart, purchased his own home, and started a computer sales and support business. He and his wife and two children are members of New Life Community Church in Pismo Beach.
Congratulations to each recipient of the Pacific Coast Business Times Top 40 Under 40 Award! We're so glad to have Ron Brown as a part of our team.