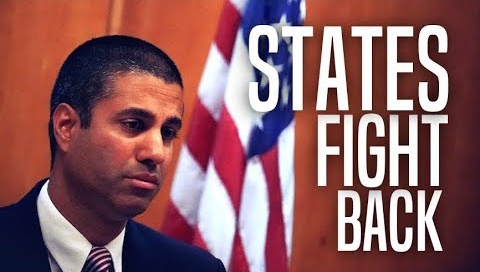 Last month, the Federal Communications Commission (FCC) reversed net neutrality rules that regulate broadband providers who connect us to the Internet. This month, the net neutrality battle arrived in Sacramento. State Senator Scott Wiener, D-San Francisco, introduced SB822, a bill that requires telecommunication companies doing business in California to guarantee equal Internet access. "We will protect a free and open Internet in our state," tweeted Wiener.
SB822 will attempt to leverage state Public Utilities Commission regulations that oversee telecommunication companies to compel providers to maintain net neutrality rules.
The bill's draft would require the state to buy Internet services from companies that comply with net neutrality. It would also require cable franchise agreements, state consumer protection laws, and "state-granted right to attach small cell or other broadband wireless communication devices to utility poles" to adhere to net neutrality rules.