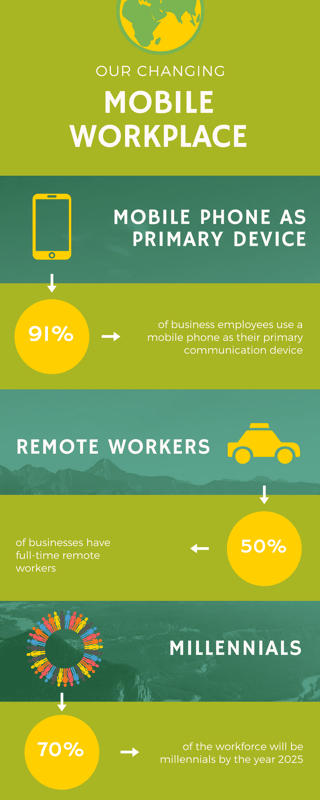 The workplace is becoming more mobile. Ninety-three percent of businesses have employees using a mobile phone as their primary communication device, and 59% have full-time employees working remotely. Do you have the right communications systems in place to keep everyone connected and productive?
Advantages of Hosted Phones vs On-Premise Phone Systems
Minimal up front capital expense - you're not buying the physical phones like on-prem

No equipment to manage - Digital West provides all equipment and replaces it at no cost

No obsolescence or onsite tech support - we continuously update features remotely

Scalability - new and seasonal users can be added and removed quickly, with no additional capital expense

Feature set - far more opportunity for a robust unified communications platform than you could ever get with on-prem
Digital West's new hosted phone solution addresses these challenges and more! Over the past few months we've been adding more functionality, enabling the system to serve as your total unified communications platform. That means you can now get a phone, mobile apps, instant messaging, desktop soft phone, group collaboration tools, and video chat all for one, very competitive monthly cost per user. And unlike other VoIP providers, Digital West's cloud phone includes the actual phones – we don't charge you extra! Contact us at (805) 548-8000 for pricing details!