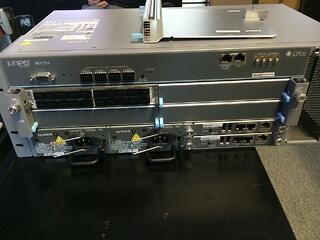 There have been many rivalries in the world of technology over the past few decades: Apple vs. Microsoft, Facebook vs. Twitter, Time Warner vs. Netflix, and Uber vs. Lyft, to name a few. One significant rivalry in the realm of networking technology and hardware is between Cisco Systems and Juniper Networks. Both are known in Silicon Valley for their continuous innovation and growth. Recently, however, there has been an industry shift away from Cisco and towards Juniper for networking and switching equipment. Outlined below are a few reasons we believe Juniper reigns supreme:
Created for Carriers: Juniper Networks was founded with the purpose of serving carrier-level providers. Their equipment was created to run the likes of Verizon, AT&T and Sprint. In more recent years, Juniper expanded its offerings to serve small and midsize businesses with enterprise solutions.
Speed: Juniper's routers have been deemed superior to Cisco's based on the fact that they process data on the boxes themselves, rather than relying on software as Cisco does.
Product Focus: Although Juniper has diversified their product portfolio in the last several years to include security and software, they still put most of their effort into continuously improving their core routing and switching equipment. Cisco has moved towards the "Jack of all Trades" approach, with hands in Wireless, Broadband, Telephony and other services, in addition to networking hardware.
When it comes to determining the winner of the Juniper vs. Cisco battle in terms of networking equipment, we have to say that Juniper has the upper hand.
Operating a 24x7 data center that serves companies literally all over the world (Guam, Ireland, Germany, etc.) requires constantly staying ahead of the curve when it comes to finding and using the best equipment. At Digital West, we've made it a priority to maintain the highest quality hardware to keep our customers up and running around the clock. For several years now, we have used Juniper Networks switches and routers (like the one pictured above!) both in our data center and throughout our Metro Fiber Network.
Like this article? Check out our full Smart Paper Library, a growing collection of short "how tos" and brief explanations of some of IT's more vexing questions. Click on the graphic above for a sampling of one of them!