One of our favorite things about doing business on the Central Coast is seeing the work of the many diverse non-profits that are serving the area. By providing complimentary web hosting services to san luis obispo non profits, Digital West gets to hear the stories behind these organizations. One of these local non-profits that we are able to serve is Good Samaritan Shelter.
"The Mission of Good Samaritan Shelter is to provide emergency, transitional and affordable housing with support services to the homeless and those in recovery throughout the Central Coast."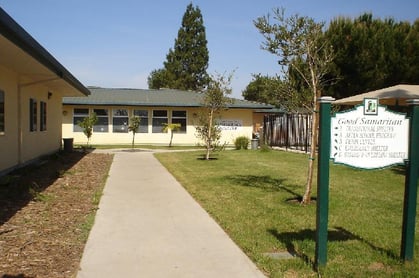 Good Samaritan Shelter's services span from providing affordable housing for low-income families to drug and alcohol treatment as well as education and outreach in the community. Good Samaritan Shelter has been serving the communities of San Luis Obispo, Santa Maria, and Lompoc for over 25 years. They offer great volunteer opportunities for food service, outreach, tutoring, and more! Learn more about the work Good Samaritan Shelter does for the community and how you can get involved at www.goodsamaritanshelter.org.
Like what you read? Try out one of our more popular Smart Papers - 5 Steps to Maintaining a Secure Website - by clicking on the image below.