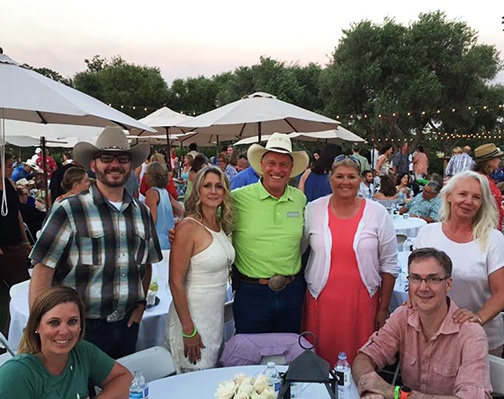 We believe that giving back is a cornerstone of building a strong community. It goes without saying that creating economic, business and technological growth in the Central Coast a
nd surrounding areas is our business goal. But caring and giving back is important for all of us to successfu
lly
thrive as well. Each year, through corporate and in-kind giving, event participation, and volunteering, we support a wide range of local charity events, technology initiatives and community organizations.
Community Giving
Our team stays active throughout the year with our service clubs, serving on boards, and volunteering with civic organizations. Some of us have been volunteers in our communities for over 15 years! Read about Digital West's fall community involvement with a few organizations that we support annually.
Look for the Digital West Team at these Events
Aug. 19 - Grover Beach Community Foundation's Mayor's Cup
This past Aug. 19th, our team took part in the first Annual Mayor's Cup Golf Tournament to benefit the Grover Beach Community Foundation at the Cypress Ridge Golf Course. The Foundation is a newly established grant-making public charity dedicated to improving the Grover Beach community. By bringing together financial resources of individuals, families, and businesses they support effective non-profits and civic organizations in Grover Beach.

Sept. 7 - Santa Maria Valley Chamber of Commerce ExpoFest
The Digital West team will be at the Santa Maria Chamber of Commerce ExpoFest, the largest business expo between Los Angeles and San Francisco. The 2017 ExpoFest brings Business, Agriculture and Energy together at the Santa Maria Fairpark where Chamber members can showcase products and services, strengthen branding, network and build customer base. The ExpoFest is open to the community at 4:30 pm.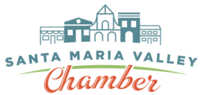 This year, the business SMVCC's baseball-themed expo will also feature outdoor exhibits from local agriculture and energy companies, live music, food, beer and wine, a family fun zone, and more! Come join the us and SMVCC at the ExpoFest because "we're all one big team - fueling, feeding and servicing the Central Coast."
Sept. 8 - Jack's Helping Hand Imagination Park Fall Classic
This year, Digital West, SESLOC and Glenn Burdette Certified Public Accountants host The Jack's Helping Hand Imagination Park Fall Classic, one of the highest-attended golf tournaments on the Central Coast. The event benefits Jack's Helping Hand and the Jack Ready Imagination Park. Jack's Helping Hand sponsors, families and community golf, eat, drink and play, including games on the course and food and beverages provided by local vendors at each hole at the Monarch Dunes Golf Club. If you don't golf, don't worry - Mason Bar and Kitchen brings you delicious cocktail and bites in the Club 10 VIP area, sponsored by Rabobank.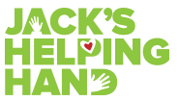 Jack's Helping Hand was founded by Paul and Bridget Ready in memory of their son Jack, whose three-year struggle with a rare form of brain cancer ended in 2004. The organization's mission is to provide community programs that meet the unique challenges of children with cancer or special needs under the age of 21. Jack's Helping Hand assists more than 250 people each month in San Luis Obispo County.
Sept. 10 - RISE Wine Women & Shoes
RISE SLO presents its 3rd annual Wine Women & Shoes fashion and shopping event supporting survivors of sexual and intimate partner violence and their loved ones in our community. Digital West is proud to be a part of a wonderful sponsor group for this great cause at the Avila Beach Golf Resort.
Presented by KSBY, Wine Women & Shoes has partnered with many Central Coast culinary, wine, marketplace, fashion businesses to guarantee a fun day of fine wine, savory bites, shopping, a fashion show, Sole Men and an auction to benefit RISE SLO.
As a nonprofit organization that serves both victims of intimate partner violence and sexual assault/abuse and their loved ones, RISE provides comprehensive programs, services and resources to the community. Their mission is to transform lives through services and education that promote safety, healing and empowerment.
Sept. 25 - 2017 Softec Student Robotics Expo
Digital West supports the Softec Student Robotics Expo, one of the largest and most fun robotics events along the Central Cost. The 9th Annual Expo features local high school, junior high, and elementary robotics teams from educational leagues inclu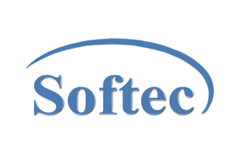 ding – F.I.R.S.T, First Lego League, VEX, Arduino, M.A.T.E (Submersibles), and Drones! The Expo and parking are free for kids of all ages to explore, learn and discover.
Bring your drone to compete in the Drone Arena obstacle course; check out underwater robots in the Cal Fire Station 21's portable pool; explore at interactive stations for hands-on experience with robots and watch the SLO County Sheriff's Bomb Squad robotics demonstrations. The Expo and parking are free for kids of all ages to explore, learn and discover at the Madonna Expo Center.
Softec's mission is to help align local businesses, individuals and educational resources in our community to produce a thriving hub of innovation on the Central Coast.
2017-2018 Cal Poly Football and Athletics
Digital West is again a proud sponsor of the Cal Poly Athletics program and its student athletes.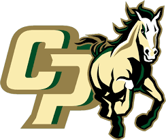 Many of our team members started our careers as alumni of Cal Poly and are excited to renew our ties to Cal Poly and The Mustang Way of athletic and academic excellence. We have an informational tent at every home game and network with students and alums and community members not only as a local tech provider but as technology ambassadors as well. We further support Cal Poly Athletics and educational programs through our social media channels.
Giving Back to Our Community
The Digital West team will be participating in many other ways throughout the year. In addition to events like these, we support technology initiatives and projects and help organizations that help others by providing complimentary web and email hosting to nonprofits in San Luis Obispo County. Visit Digital West Community to learn more about our commitment to our community and the people living here.