---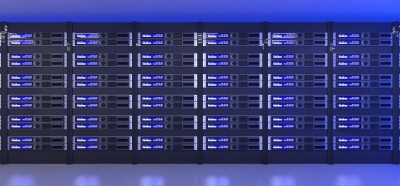 Aging equipment, changing technologies and a highly competitive IT recruiting environment drive many companies to re-evaluate their data center strategy. IT departments are under tremendous pressure to deliver more services at a faster rate and high reliability than ever before, and they're usually expected to accomplish these objectives using existing budgets and staffing. Colocation and cloud services are two options IT professionals often consider, but which is the best choice? While both options share some benefits, such as reduced costs of using shared facilities and stronger security, the best choice depends upon the specific needs of the company.
COLOCATION COSTS & BENEFITS
In colocation, a business purchases, uses and maintains its own equipment (i.e., servers, storage, switches, software) but physically places those resources in an external data center where it shares in the cost of power, cooling and floor space with other tenants. The company rents a partial or full cabinet and pays for operating costs associated with running its specific equipment, for example cooling or data throughput. The company also benefits from access to modern infrastructure, greater bandwidth, lower latency, round the clock security and add-on services.
Because the company maintains complete control over their own equipment, they'll need to continue to employ several FTEs, including a network engineer to manage cables and routers, techs to maintain systems and work with vendors, and a system administrator. Depending on the nature of the colocation, the company can work with the data center to provide 24/7/365 monitoring or other managed services which can help alleviate some of the staffing needs described here.
Colocation might be right for you if:
Your physical environment and/or disaster recovery processes (if you have them) leave you more vulnerable than you'd like. If the power goes out, hardware overheats or water gets into your server room, would your team know what steps to take to recover quickly?

You're happy with your current equipment but you want to leverage that investment in a more secure, redundant, cost-effective data center facility.

You spend more time on garden variety IT issues than you do on growing your business. Running an in-house data center or server room requires a team of experts to maintain your systems and prevent down time.
CLOUD COSTS & BENEFITS
With cloud services, the service provider supplies and manages your entire infrastructure, including servers, storage and network elements. This greatly reduces your both capital and operating expenses because your staff are no longer responsible for administration, maintenance and trouble shooting. Instead they can focus on other projects that help grow your business.
Cloud hosting usually includes a range of benefits including virtual servers, multi-location redundancy, disaster recovery, security, monitoring, and change management. In addition to monthly fees to cover operational costs, companies pay only for the amount of data they've used or for other upgraded services such as support. Service Level Agreements are typically drawn between the company and the cloud provider to define guaranteed uptimes, access to the environment, support levels and who is responsible for what.
The cloud may be right for you if:
You want to reduce both capital and operational expenses and/or free up IT staffing.

You need guaranteed levels of service availability, disaster recovery and/or redundant systems.

You have to meet certain data protection standards such as PCI or HIPAA that you are not able to accommodate at your business location.
THE CHOICE IS YOURS
Both colocation and cloud services move IT workloads out of your server room or company data center and into an independent data center, but the similarities end there. Colocation is great for companies that want to maintain direct control of their IT resources but need a better infrastructure, and cloud services are well-suited to companies that want to unburden themselves of high IT costs and headaches.
ABOUT THE DIGITAL WEST DATA CENTER
At Digital West, we provide both colocation and cloud services. We even offer a hybrid cloud computing, using both! You can colocate your servers in our climate controlled data center or take advantage of our scalable virtual resource pool for cloud services. You'll have access to dozens of carriers as well as our own Metro Fiber. You'll also benefit from our managed network operations center and 24/7/365 live tech support. And because we're a major Internet service provider (not just an Internet reseller), we also have direct peering arrangements with other major content providers, including Google, Facebook and Netflix. Please call us at (888) 781-9378 or click the icon to set up a free consultation.