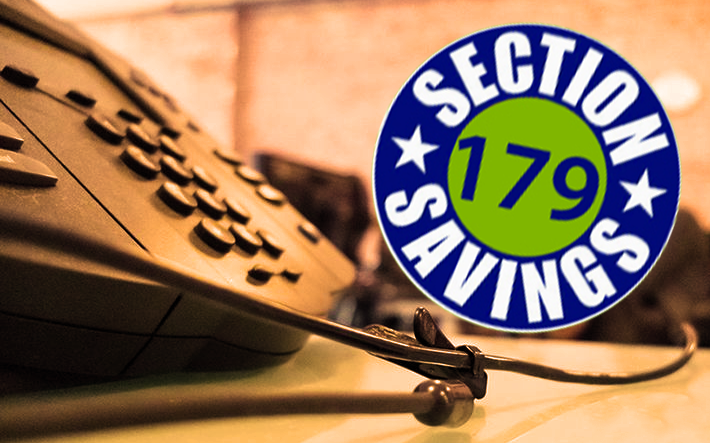 2017 is ticking away - are you aware that the IRS Section 179 Tax Deduction deadline is December 31, 2017? You can create your own tax break using this the 179 Deduction when you purchase qualifying business property, like a telephone system, before year-end. Digital West offers several types of telephone systems, including Panasonic and Cisco phone systems, that will help your business get a tax break using Section 179.
Section 179 Deduction allows you to deduct the full purchase price of your business phone system and other business equipment and assets up to $500,000 from your gross income. So, now is a great time to invest in or upgrade to a new phone system and take advantage of the Section 179 Tax Deduction.
Under the IRS tax laws, business owners are allowed to recover the costs of all or part of specified equipment or buisness purchases up to $500,000. The Section 179 Deduction allows owners to use the deduction immediately for eligible property, providing the items were purchased (bought or financed) and used in the deduction year. IRS Section 179 is fairly simple to use for recouping your business property and asset costs.