A recent video emerged showing a shark take a bite at an undersea fiber optic cable. Do you need to worry about sharks disrupting your overseas business connections? The short answer: no. Here's a look at the numbers telling what actually damages undersea cables: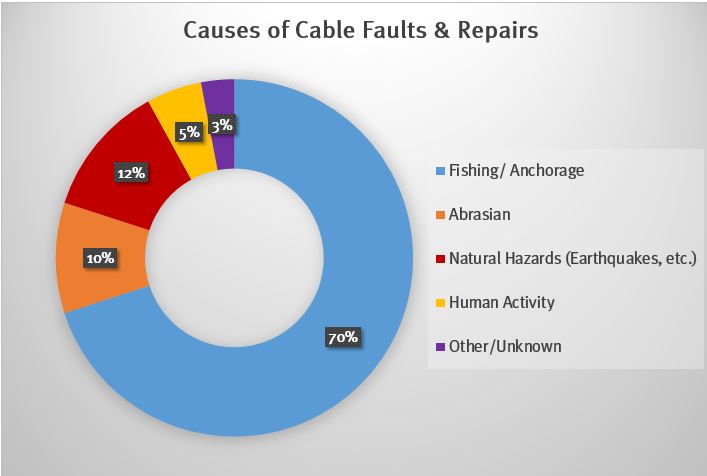 Statistics from: http://www.iscpc.org/publications/About_SubTel_Cables_2011.pdf
So don't fret about sharks getting in the way of your global business activities. In fact, maintenance technicians are constantly at sea to repair and prevent all types of damages from occurring to these undersea fiber optic cables. Backup connections and preventative tactics are in place to ensure that even in the event of a natural disaster or fishing mishap, oversea communications still won't miss a beat.
Want to know more about the difference that Fiber Optics can make for your business? Read our blog about fiber vs. copper connections.