We are excited to announce the addition of David White, VP of Sales to our growing team.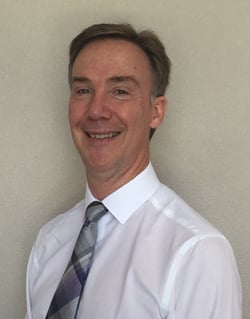 White will lead Digital West's sales efforts, bringing in both national and International clients for the company's expanding infrastructure product line. He is excited to join the team as we continue to grow our fiber optic network, provide services for franchises and enterprise clients, and develop additional cloud service offerings for small businesses.
White has held sales leadership roles in data center and networking technology. He served as Vice President Global Sales at Onpath Technologies, selling layer one networking and network optimization solutions, and contributed to the successful acquisition by NetScout. He served as Vice President, Branded Sales Americas at Avocent, after the acquisition of Cyclades Corp, a global provider of data center hardware, software and services. As Vice President of Sales for North America and Asia Pacific at Cyclades, he helped drive revenue growth from under $12 million to over $60 million within a three year period.
"We're thrilled to have David on board. His track record, combined with his dedication to driving sales and expanding the value of our services to customers, made him a great fit for our team," said Tim Williams, CEO/Founder of Digital West.
White was born in South Africa and studied Electronic Engineering at the University of Cape Town. He has been living and working in the US since 1991.